Monday, June 9th @ 6:30 – 8:30 pm
Spend an evening with YLEC Founder, Miriam Lynne Pietrzyk and Enrichment Team Partner Rita Pociask creating the foundation for the healthy, balanced life you desire.
Lifestyle Balance
Life can be a bit overwhelming with all the areas of life needing our attention; family, career, health, financial income, and our spirituality. Learning how to balance one's life is essential to living in peace and abundance in all these areas. Miriam Lynne Pietrzyk will teach you simple techniques on how to create a plan which is a balancing course for your life.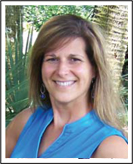 Balancing your Body
In 20 minutes with Certified Fitness Professional, Rita Pociask, you will discover how foam rolling and patterned breathing reduces stress, enhances energy, increases flexibility and improves your sense of balance and wellbeing. Please bring a yoga mat or beach towel.
8359 Beacon Blvd
Suite 403
Fort Myers, FL 33907
RSVP TODAY! 239-253-2884

Click here to download this flyer in PDF format.