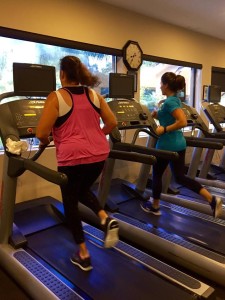 Wow! Can you believe we are celebrating September? Vacations are winding down, kids are back in school, traffic is picking up and hopefully the weather will cool off soon. It's countdown to season and time to gear up your health and wellness programs at The Forest.
If your fitness program was derailed due to traveling, hot weather, or family activities this summer, NOW is the perfect time to get back on track!
Our dedicated fitness staff want to see you get the most out of every workout. Whether you join us for at our ongoing classes: Morning Groove, Aqua Zumba, BodyFIT, and Yogalates for Sports, partake in a specialty class, Foam Rolling, Glide or Hooping, or work one on one with a personal fitness coach, you will get your heart pumping, strengthen and stretch your muscles and have some fun with fellow Forest residents.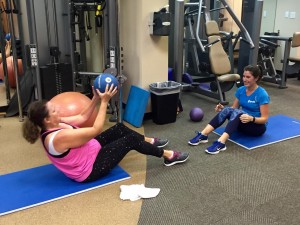 This is the time to start your golf or tennis fitness pre-training, to get your muscles up to speed for the action on the course and/or on the court. Our fitness professionals are offering COMPLIMENTARY 5-minute sport fitness screenings on Thursday, September 10th. From 9:30-11am.
Contact rita@ritapociask.com to schedule your screening or for more information.