January 21 @ 5:30 am – 7:00 pm
Dr. Vivian B. Ebert, Chiropractic Physician and Rita Pociask, TPI Certified Golf Fitness Professional
Are aches and pains keeping you off the course and away from the game you love?
For over 30 years, Dr. Vivian Ebert, a Certified Chiropractic Sports Physician, has been treating patients with common golf injuries from her practice in Bonita Springs-Estero. Vivian is an accomplished player having grown up in a golfing family. Through her own play and extensive knowledge of the human body, she has developed recommendations for enjoying the game while preventing common injuries.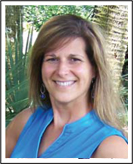 Rita Pociask, founder of RPCoaching LLC, has more than 30 years of experience in promoting fitness and wellness programs. She will demonstrate exercises to increase range of motion, stabilize your stance, and use your core to create more power in your swing. These simple steps will help you golf longer and stronger and reduce the potential for aches and pains. Rita holds current Group Fitness Instructor and/or Personal Training Certifications with The American Council on Exercise, National Academy of Sports Medicine, Aquatic Exercise Association, dotFIT Nutritionals and The Titleist Performance Institute in Golf Fitness.
Tuesday, January 21, 2014
5:30 – 6:00 p.m. Welcome
6:00 – 7:00 p.m. Presentation
IBERIABANK at Coconut Point
23250 Via Villagio, Estero
Presentations are free and open to the public.
Seating is limited. Please call (239) 498-2225 to reserve your spot.

Click here to download this flyer in PDF format.